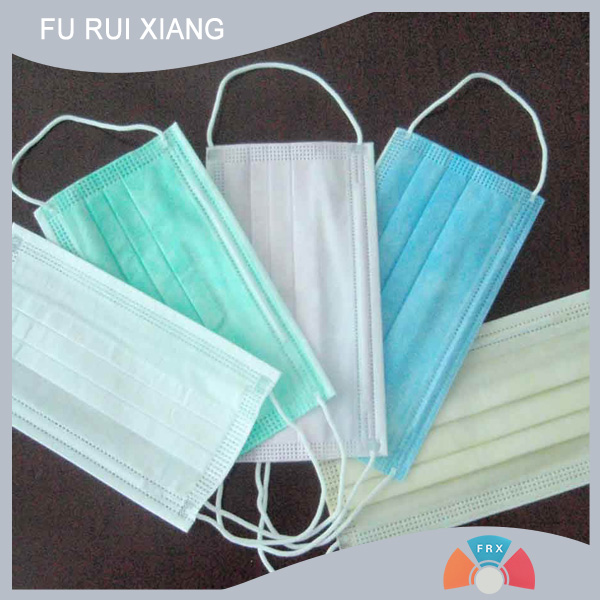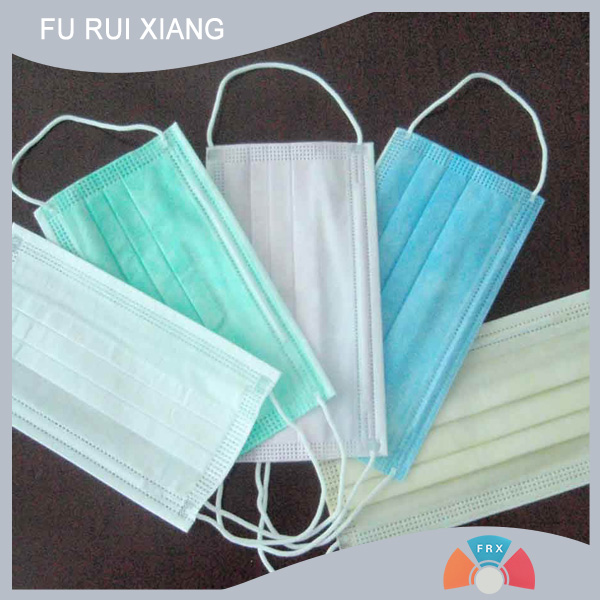 Medical nonwoven fabric for masks
Compared with traditional cotton woven medical textiles, medical nonwoven fabrics have the characteristics of high filtration which are efficient to bacteria and dust, low surgical infection rate, convenient sterilization, and easy compounding with other materials.
Description
Qingdao Fu Rui Xiang Nonwoven Fabrics For Medical Application Introduction:
Product specifications:
Material: Polypropylene (PP) Weight (g/㎡): 7-250 g/㎡
Width: 15cm - 320cm ( Different sizes can be produced according to user needs )
Color: white, blue ( Different colors can be produced according to user needs )
Process: SS, SMS polypropylene spunbond nonwoven process
Packing: A layer of PE plastic film is packaged in rolls ( the weight, width and length of each roll can be produced according to customer requirements)
Order selection: 1. Spot: several conventional specifications; 2. Customization: Customize any specifications according to customer needs.
Nonwoven Fabrics For Medical Application Main Purposes: disposable masks, protective clothing, surgical gowns, gowns, lab coats, nurse caps, surgical caps, doctor hats, surgical bags, maternity bags, first-aid packets, surgical drapes, surgical holes towels and so on.
Nonwoven Fabrics For Medical Application Features: non-toxic and odorless, efficient bacteria. Our non-woven fabrics are specially treated to achieve antistatic, anti-plasma, anti-alcohol, hydrophilic, hydrophobic properties. As a disposable medical product, it is not only convenient to use, but also safe, hygienic, effective in preventing bacterial infection and iatrogenic cross infection.
1. Lightweight texture: 100% polypropylene ( PP) chips as raw material, the specific gravity is only 0.9, only 3/5 of cotton, with sufficient bulkiness and comfortable hand feeling.
2. Soft and comfortable: Made of microfibers (2-3D), light-point hot melt bonding, the product is neither to soft,nor too hard. The nonwoven fabrics make the body feel comfortable.
3. Hydrophobic and breathable: Polypropylene (PP) chips have zero water content and no water absorption. The polypropylene spunbonded nonwoven fabrics have good hydrophobic properties. 100% fiber composition, which makes the fabric have porous capacity and good gas permeability.
4. Non-toxic and odorless: The raw material is 100% polypropylene ( PP) chips, free of other chemical components, stable in performance, non-toxic and odorless, and does not irritate the skin.
5. Antibacterial and anti-chemical agents: Polypropylene ( PP) chips are chemically blunt substances, anti-insect, which can effectively isolate bacteria and pests; have good antibacterial, acid and alkali resistance.
6. Good strength and tensile strength: It is made of polypropylene PP spinning directly into a mesh thermal bond. Its strength is better than that of ordinary short fiber products. Its strength is non-directional and its longitudinal and transverse strengths are similar.
SMS polypropylene spunbond nonwoven fabric special treatment:
1. Three-resistance treatment: We can carry out anti-alcohol and anti-static treatment on the fabric at the same time. The treated fabric has anti-blood, oil-proof, alcohol-resistant and anti-static functions. Mainly used in surgical gowns and surgical drapes.
2. Antistatic treatment: mainly used in medical, industrial and protective products.
3. Hydrophilic treatment: mainly used in the surface of absorbent materials for medical consumables, such as surgical hole towels.
4. Flame retardant treatment: widely used in furniture products and aviation products.
5. Antibacterial, deodorant and photocatalytic effect treatment: mainly used in the field of household products.
6. Anti-ultraviolet treatment: It is mainly used for sun protection and anti-aging of agricultural covering cloth, automobile cover and other fabrics.
7. Fragrance treatment: applied to hygiene products (mint, lemon, lavender, etc.).
Fu Rui Xiang's medical SMS polypropylene spunbond nonwoven fabrics have a unique spunbond/meltblown combination structure that combines high barrier properties with good breathability. The nonwoven fabrics we produce can provide you with soft and comfortable cotton feelings. It is the best choice for medical and protective products for the benefit of medical workers and patients.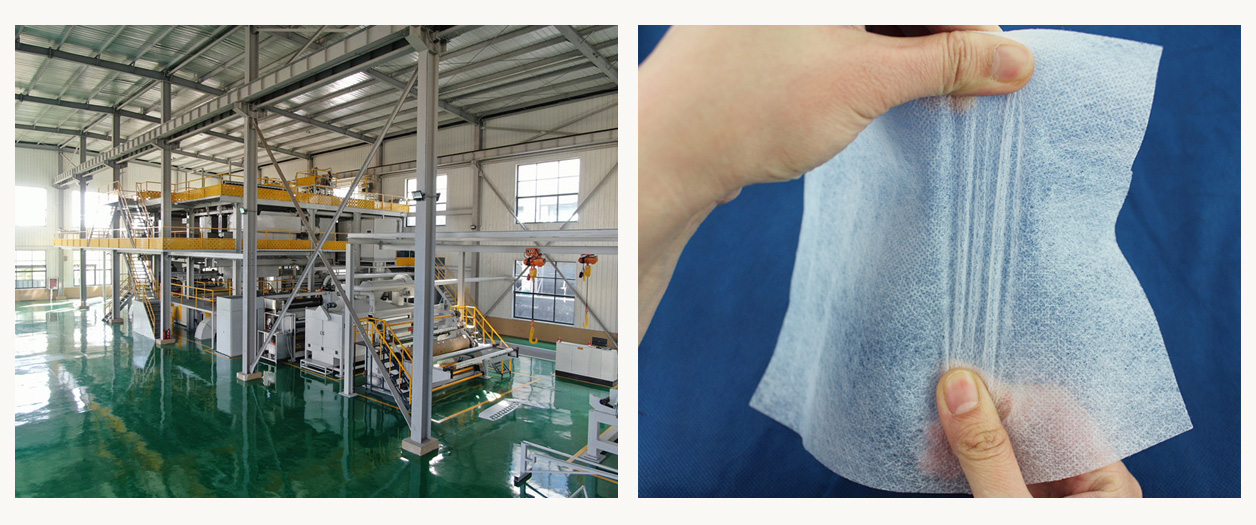 Qingdao Furuixiang Plastics Technology Co., Ltd. specializes in production and sales: medical non-woven fabrics, agricultural non-woven fabrics, spunbond non-woven fabrics, non-woven fabrics, non-woven fabrics, furniture and non-woven fabrics, etc. Welcome to inquire!